Z31 Solid Aluminum Motor Mounts
$

44.99
Sold out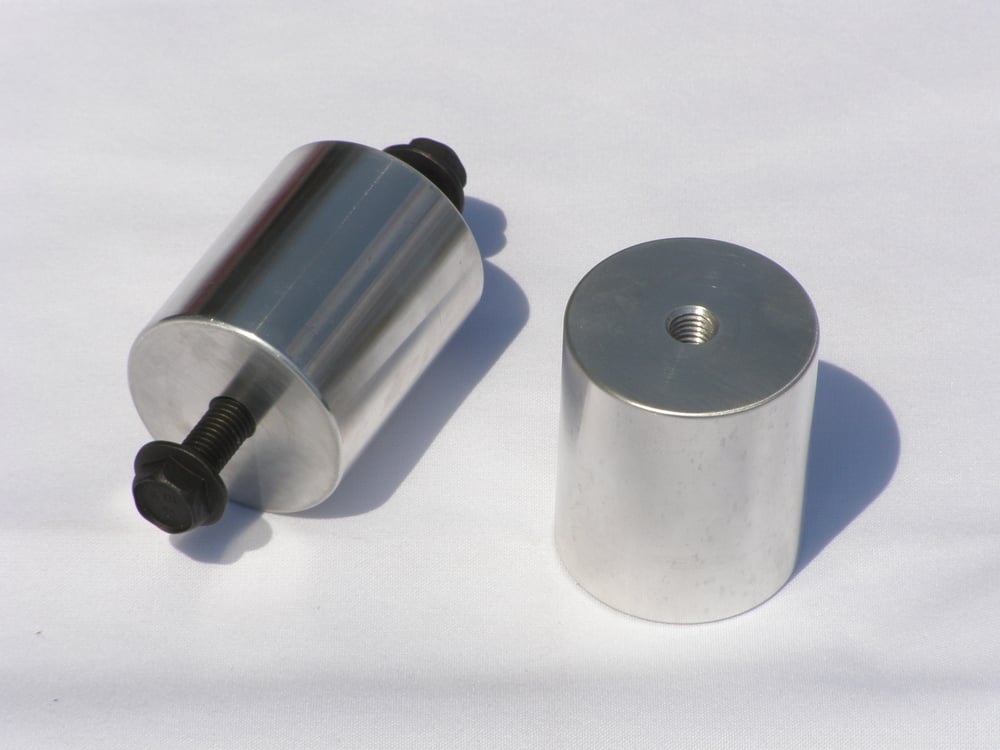 Offering a functional, yet attractive alternative to the original OE motor mounts, our solid aluminum engine mount kit was specifically designed with the Z31 Nissan 300ZX in mind. Our mounts are cut and CNC-machined from T-6061 Aluminum to offer the stiffness and rigidity that the original rubber mounts, and even polyurethane mounts cannot offer.
Another feature of our Solid Aluminum Engine Mount Kit also involves allowing you to run bolts directly into the mount, as opposed to having a simple through-hole mount held in place with a nut and bolt. This fully integrates the mount into your vehicle as a structural component, while likely making your life easier. Need to hoist the engine while keeping it in car? No problem - simply remove the lower bolt! These mounts are slightly lower than stock, which should be fine in almost all cases.
Our STUBBY Mounts are designed to lower the engine enough to allow the clearance of a Nissan Pathfinder Upper Intake Plenum without resorting to measures such as shimming your hood!
These mounts are sold as a pair, and come with the appropriate M10-1.5 flanged bolts.
Best of all - compared to some retailers, you can buy these and still afford a steak dinner afterwards!