Z31 300ZX Gutted Intake Plenum
$

439.99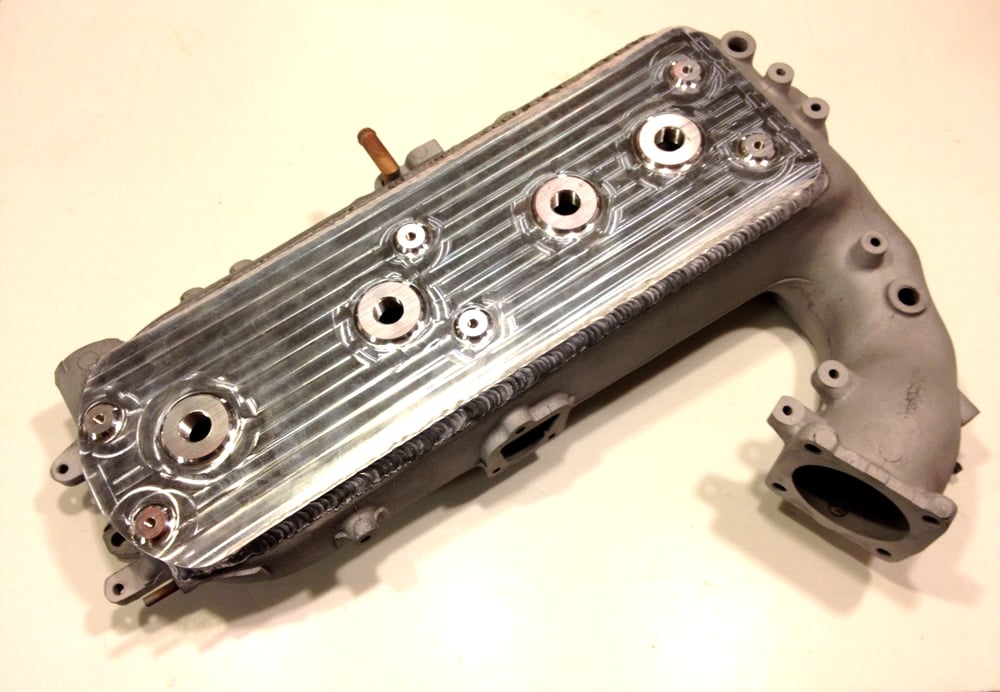 Our Gutted Intake Plenums are built specifically for Nissan Z31 300ZX & Infiniti M30 (F31) enthusiasts that are looking for a high quality, gutted intake manifold configurable to your needs.
If your VG30 build will put you over 280+ horsepower, a gutted intake is a quick and painless supporting modification. Performance-wise, the plenums have been completely milled out. This helps to provide a significant increase in volume capacity of the intake - which is taken advantage of by larger turbos and other supporting modifications.
Another prominent feature of a quality ASCO plenum is the ability to allow usage of your factory intake cover, allowing you to keep a closer-to-stock appearance than most gutted plenums. This is accomplished using a 13" by 6" machined top plate, complete with standoffs for intake plugs and plenum cover screws. Our plates are then expertly welded to the plenum housing, and the welds are guaranteed for as long as you own the intake.
Our upgraded gutted plenum comes standard with the above modifications, plus plus a set of our Z31 Anodized Intake Manifold Block-Off Plates - so if you decide not to run intake accessories, you can quickly and easily block them off.
**************************************************************************
Please Note - All gutted intake manifolds are subject to an additional $50.00 core charge at time of purchase. If you choose to pay the core charge upfront - select in below and your order will be processed immediately.
Once a functional core intake manifold is returned (Cannot have cracks or other physical damage, and must have a reasonably clean exterior.) your core charge will be refunded!
Conversely, if you choose to order and not pay the core charge - we will await your core prior to sending out your new gutted plenum.