MLS Cylinder Head Gasket Set - Nissan SOHC VG Engines
$

169.99
On sale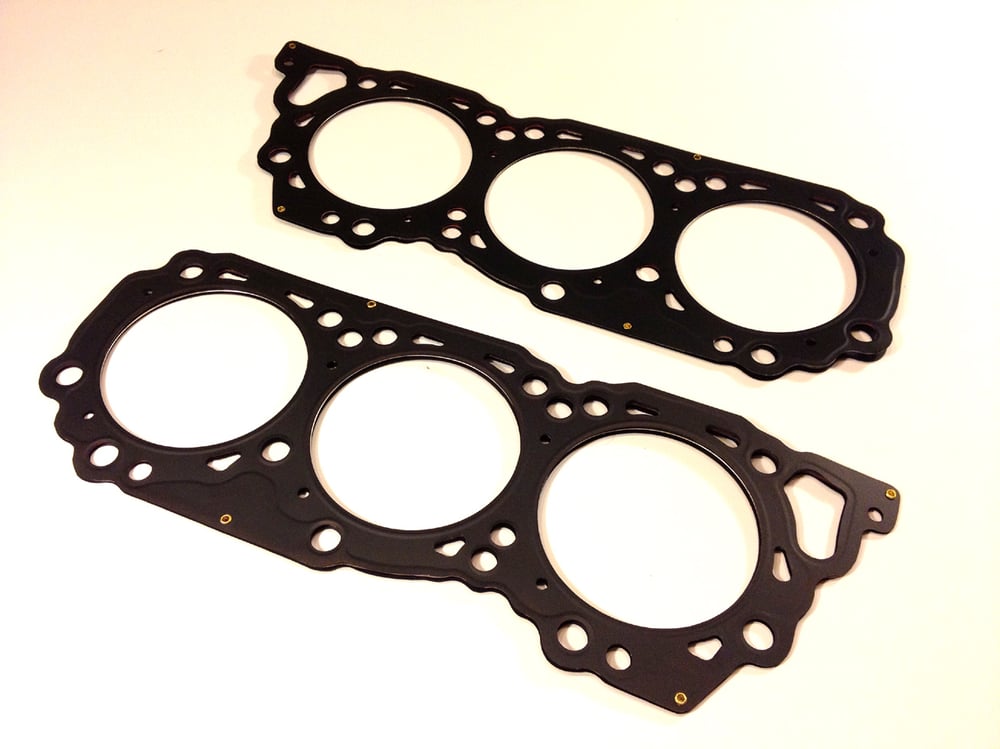 ***We have secured our own tooling to have these manufactured to our specifications at a considerable price savings - Gaskets will be at preorder pricing of 169.99 until delivery in May 2019 - Normal Price will be 239.95 Shipped in the USA***
At Z31Parts, one of our main goals is to help owners of Nissan Single-Cam VG30 & VG33 powered vehicles maximize engine performance. To this end, we have developed and manufactured Multi-Layer Steel Cylinder Head Gasket sets to work with your SOHC VG project!
Our MLS Head Gasket Kit comes with a pair of properly matched multiple layer gaskets, bonded together and coated for reliablity & durability. These gaskets fit all 3 head variations (A/B Series & W Series) and are 1.2mm in thickness (once installed). We offer a choice of 89mm cylinder bore size or 92mm cylinder bore size to accomodate most VG30E & VG33E performance builds.
These gaskets, when properly installed, are far better suited to high boost/high horsepower applications than normal OE or aftermarket OE-replacement cylinder head gaskets. Steel is more rigid than most gasket materials, and these gaskets are able to resist "blowout" far more than conventional gaskets. MLS Gaskets also offer the ability in many cases to reuse the gasket if the cylinder head has to be removed for any reason. This offers an effective option if you forsee the need to remove the head a few times during the course of a racing season, for instance.
(When using our MLS Gaskets, it is important to note that MLS gaskets in general require a RA (Roughness Average) of 50 on both the block & cylinder head mating surfaces. Failure to do this can result to premature wear & failure of your MLS gaskets.)
Each order comes with (2) New Multi-Layer Steel Cylinder Head Gaskets.